Open-Tran.eu is a searchable database of strings taken from several open-source applications and operating systems.
Here's an example of how the system works: go to Open-Tran.eu, choose the source language, the target language and type a string that you would like to look up. Finally, click on "Translate". In the example below, we are looking for the Italian translation of "taskbar":
The results page displays all the occurrences of the string with the relevant translation: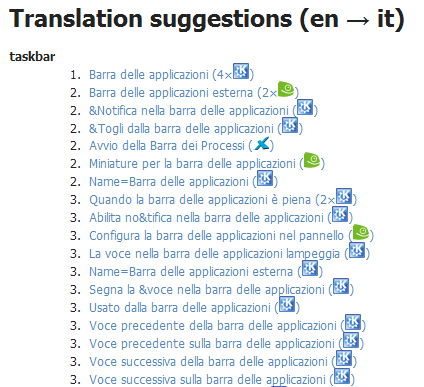 By clicking on the icon at the right side of each entry, you can obtain extra information about the project the string belongs to (in this example KDE and OpenSUSE), as well as the source string surrounded by its context:
This is a great idea for translators who are localizing open.source content. The system can also work as a reference for those hard-to-translate software terms, as the sources the strings originate from are pretty reliable.